JACK.FM IS RENOVATING.
Interested in getting JACK FM on your station?
Contact us by filling out the form below.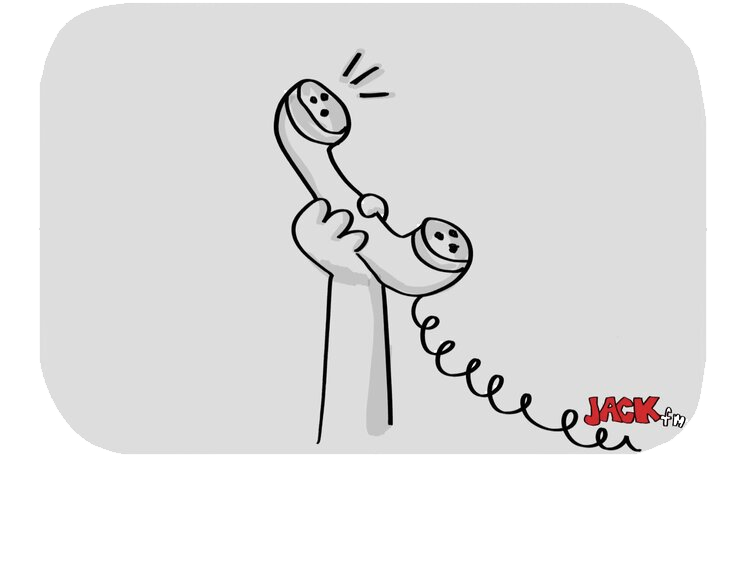 "*" indicates required fields
TERMS OF USE
Sparknet - Jack FM Website Terms of Use
Last Updated: March 26, 2017
THESE TERMS OF USE GOVERN THE USE OF THIS WEBSITE. PLEASE READ THEM CAREFULLY BEFORE ACCESSING THE WEBSITE. IF YOU DO NOT AGREE WITH THESE TERMS DO NOT ACCESS THE WEBSITE. BY ACCESSING THE WEBSITE OR ANY OF ITS PAGES YOU AGREE TO BE BOUND BY THESE TERMS OF USE.
This Website has been established by Sparknet Communications LLC ("Sparknet") for the sole purpose of conveying information about its services and to allow potential licensees to learn more about Jack FM.
From time to time Sparknet may place links to other websites on this page or on other pages of this Website. Sparknet has no control over any other website and is not responsible for the content on any Website other than this one. You assume all responsibility when you go to other sites via the links on the pages of this Website.
The trademarks, trade names, and service marks (the "Marks") used on the Website belong to Sparknet or to various other parties. No one is authorized to use any of the Marks in any manner without the prior express written permission of the owner of the Mark. The materials displayed on the Website are protected by U.S. and international copyright law and treaties, and shall not be transmitted, broadcast, copied, adapted, displayed, reproduced, republished, uploaded, downloaded, posted, distributed, performed, or otherwise used except as permitted by law. All Website design rights, databases and other intellectual property rights associated with the Website, whether registered or unregistered, and related goodwill, are proprietary rights of Sparknet. Modification of any Marks or materials displayed on the Website or the use of any materials displayed for any other purpose is a violation of the copyrights and other proprietary rights of Sparknet and is prohibited.
None of the information on the Website may be used, distributed, or reproduced for commercial purposes without Sparknet's express written permission.
Sparknet makes no warranties of any kind regarding the services advertised on this Website. Sparknet will use reasonable efforts to ensure that all information displayed is accurate; however, Sparknet expressly disclaims any representation and warranty, express and implied, including, without limitation, warranties of merchantability, fitness for a particular purpose, suitability, and the ability to use the Website without contracting a computer virus. Sparknet is not responsible for any loss, damage, expense, or penalty (either in tort, contract, or otherwise), including direct, indirect, special, consequential, incidental, punitive, exemplary or treble damages, that result from the access of or use of this Website, even if Sparknet has been advised of the possibility of any such damages. This limitation includes, but is not limited to the omission of information, the failure of equipment, the delay or inability to receive or transmit information, the delay or inability to print information, the transmission of any computer virus, or the transmission of any other malicious or disabling code or procedure. This limitation applies even if Sparknet has been informed of the possibility of such loss or damage.
By using this Website, you agree that you will not:
Violate or attempt to violate the security of the Website;
Send or otherwise transmit to or through this Website any unlawful, infringing, harmful, harassing, defamatory, threatening, hateful or otherwise objectionable material of any kind, any material that can cause harm or delay to the Website or computers of any kind, and any unsolicited advertising, solicitation or promotional materials;
Misrepresent your identity or affiliation in any way, or provide any untruthful information to us;
Restrict, discourage, or inhibit any person from using this Website, collect, harvest, or disclose personal information obtained from this Website, or collect information about users of this Website;
Reverse engineer, disassemble or decompile any section or technology on this Website, or attempt to do any of the foregoing;
Gain unauthorized access to this Website or computers or websites connected or linked to this Website;
Launch or use any automated system, including without limitation, "robots", "spiders", or "offline readers", that access this Website in a manner that sends more request messages to our servers in a given period of time than a human can reasonably produce in the same period by using a conventional web browser (except that Sparknet grants the operators of public search engines revocable permission to use spiders to copy materials from the publicly available searchable indices of the materials, not caches or archives of such materials);
Send or otherwise transmit to or through this Website chain letters, unsolicited messages, so-called "spamming" or "phishing" messages, or messages marketing or advertising goods and services;
Violate any applicable laws or regulations or these Terms of Use; or
Assist or permit any persons in engaging in any of the activities described above.
Sparknet reserves the right to change these Terms of Use or the content of any portion of our Website without notice. Your continued access of Sparknet's Website will be subject to these Terms of Use in effect at the time you access our Website.
This Agreement and the use of this Website are governed by and construed in accordance with the laws of the State of Tennessee, without regard to its conflict of law provisions and without regard to your state of residence.
PRIVACY POLICY
Sparknet - Jack FM Website Privacy Policy
Last updated: March 26, 2017
This Website is owned by Sparknet Communications LLC ("Sparknet"). This Website Privacy Policy ("Privacy Policy") is designed to help you understand how we collect and use the information you decide to share, and help you make informed decisions when providing information to Sparknet. Additionally, this Privacy Policy describes our use of personal information (as defined and described below), our commitment to information security, and how we may make changes to this Privacy Policy from time to time.
Please note that your use of the Website is subject to our Terms of Use which you can access on our homepage. Our Privacy Policy and Terms of Use are integral to your use of our Website, therefore you must agree to both before using our Website. Please read the following information carefully because your continued use of our Website constitutes acceptance of our Privacy Policy and Terms of Use.
Scope of the Privacy Policy
This Privacy Policy applies to all information you provide through the Website.
The Information We Collect
We generally collect two types of information – personally identifiable information ("PII") and non-personally identifiable information ("Non-PII"). PII is any information that can be used to specifically identify you as an individual. For example, you may submit, and we may collect your name, email address, phone number, or similar information through the Website. Non-PII consists of information that does not specifically identify you. The following sections describe how we collect and use your PII and non-PII.
How We Collect Your Information
Cookies and Beacons
Like all websites, we use cookies and other technologies, including web beacons, so that we can enhance your user experience. Web beacons and cookies collect information such as URLs you came from and go to, your browser and OS information, your IP address, your mobile provider, your mobile device, and your ISP. None of the information collected by our cookies or web beacons is PII.
Cookies are bits of data placed on your hard drive when you visit websites. A cookie file contains information that can identify you anonymously and maintain your account's privacy. We use cookies to maintain your identity between sessions so that the Website can be personalized based on your preferences or history. We may also use cookies to track information about which pages you visit within the Website to help us gauge the effectiveness of the Website or our content. We may also store other information such as recent searches in your session. We use cookies to tell us, for example, whether you have visited us before or if you are a new visitor, and to help us understand what areas of the Website are of greatest interest to you. Cookies also may enhance your online experience by saving your preferences and password so you do not have to re-enter this information each time you visit the Website. Please be aware that some or all of our cookies may be accessible by third parties.
Most web browsers automatically accept cookies, but you can configure your browser to stop accepting new cookies, to notify you when you a new cookie is received, and to disable existing cookies. If you choose to disable cookies in your browser, however, you may be unable to take full advantage of all the Website's features.
How We Respond to Do-Not-Track Signals
"Do Not Track" (DNT) is a preference that you may be able to set in your browser to opt-out from online behavioral tracking done by various companies. We do not track web visitors over time and across third party websites to provide targeted advertising and therefore do not respond to Do Not Track (DNT) signals.
Log Files
When you are using the Web, we automatically gather basic information from your browser, such as IP address, browser type, ISP, OS, and date/time stamps to analyze trends, administer the site, analyze bugs, and gather broad demographic information. We will not share log files externally.
Information About You
We do not collect personal information about you through this Website unless you voluntarily provide it. . We may collect personal information when you request a "JACK review" and request information from us.
At any time, you may choose not to provide your personal information or you may choose to discontinue your use of our website. However, if you choose to "opt-out" of providing personal information, we may not be able to provide the information or services you desire.
Personal information is information that identifies you specifically. Examples of information you may voluntarily provide to us by using this website includes:
Name

Email address

Phone number(s)
How We Use the Information We Collect
We use the information you provide to provide the services you request and to support our business functions. For example, we may use your information to: 
Fulfill your requests and communicate with you about those requests; 

Alert you to our updated information and services and provide more complete services and webpage content 

Improve the content of our website for your use

Protect the security of our website and our business.
Information Sharing
Sparknet does not sell or provide your information to unaffiliated companies for commercial purposes unrelated to Sparknet's businesses. Sparknet may, however, share PII for legitimate business purposes, including without limitation, the following:
with Sparknet's subsidiaries and affiliates, unless prohibited by law or regulation;

to third parties and/or service providers who are providing the service(s), or information you requested. These third parties are not allowed to use PII except for the purpose of providing these services and/or information;

to third parties who are providing service(s) to Sparknet or its subsidiaries or affiliates. These companies are authorized to use your PII only as necessary to provide these services to us;

Undergoing business transitions; in the event Sparknet experiences a business transition, such as a merger or acquisition, or selling a portion of its assets, personal information will, in most instances, transfer as part of the assets;

Forming a good-faith belief that disclosure of information is necessary to protect the rights and property of Sparknet, and/or its affiliates, other Sparknet customers; or,

Disclosing information when allowed or required by law or regulation or when our legal counsel has a good-faith belief that a subpoena or court order requires the disclosure.
Aggregate or Generic Information
This Privacy Policy does not apply to aggregate and/or generic information that does not identify you or any individual. Therefore, Sparknet reserves the right to share Non-PII with third parties for any reason, unless prohibited by law or regulation.
Children's Policy
We do not intend to collect any PII from children through this Website. Anyone who provides information through the Website represents that they are 18 years of age or older. Please do not allow children under the age of 13 to provide PII in connection with this Website. If we determine that a child under 13 has provided personal information in violation of this Privacy Policy, we will delete that information as soon as practicable. If you become aware that such information has been provided by a child under the age of 13, please contact us so that we can delete any such information.
Information Security
We use reasonable information security safeguards and techniques to protect the information you provide.
Unfortunately, no information can be guaranteed to be 100 percent secure, so we cannot give an absolute assurance the information you provide to us will be secure at all times.
Sparknet does not have any responsibility whatsoever for the secure and effective operation of a) your Computer Systems (including but not limited to desktops, laptops, handheld devices, and networks), or b) any software installed on your Computer Systems, that you use to access this website. Please employ reasonable security practices to any Computer System or software you use to connect to our Website.
Obtaining and Correcting Information and Opting-out
If you wish to know the personal information we have obtained from you through the use of this Website or if you believe we have obtained inaccurate information about you through your use of our website, please contact us using the information provided in the "Contact Information" section below.
Non-Sparknet Websites
For convenience, we offer you the ability to link to and view pages of websites not operated or controlled by Sparknet. You should be able to tell you have linked to a non-Sparknet website because we inform you with appropriate notice or the link launches a separate web page. Sparknet and its subsidiaries do not monitor or control the content or the privacy practices of these non-Sparknet websites and are therefore, not responsible for the privacy practices or the content of linked external websites. When using a link to a non-Sparknet website, we recommend you review the privacy practices and policies of the external website.
Privacy Statement Changes
We may change this Privacy Policy without notice and changes will be posted to this Website accordingly.  Please visit this Website periodically to review the current Privacy Policy. Use of our website after the posting of a revised Privacy Policy constitutes your acceptance of our privacy practices.
Contact Information
If you have questions about this Privacy Policy or wish to contact us concerning PII you provided through the use of our Website, please contact us at the following.
Email: [email protected]
Telephone: (615) 426-0884